Two main trends in Vietnam's logistics development
VCN – Vietnam's logistics industry is developing under two main trends, including logistics development in e-commerce – retail and merger and acquisition (M&A) trend in the logistics industry.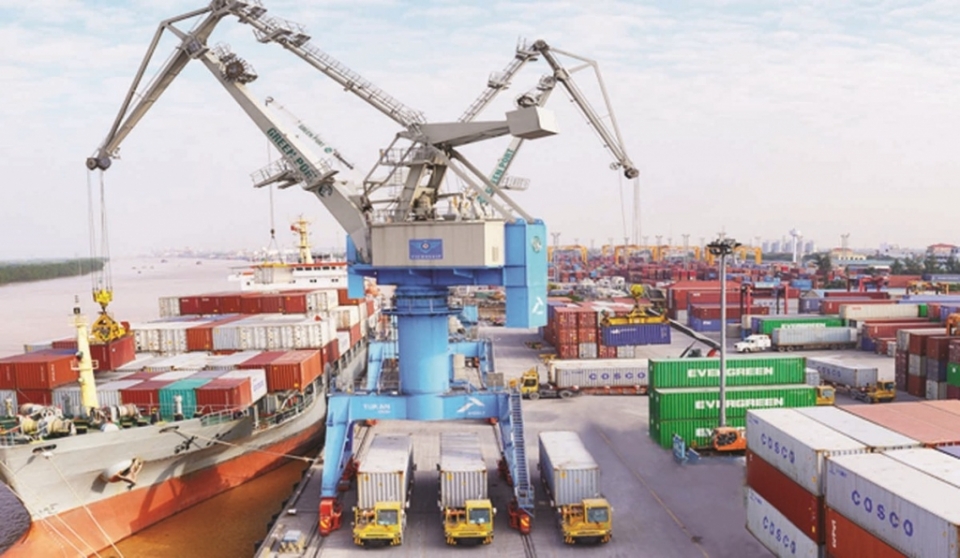 Modest business potential
According to the 2019 Vietnam Logistics Report published by the Ministry of Industry and Trade on developing logistics enterprises' capacity, transportation, warehousing, forwarding and other related services all experienced positive growth in 2018 and 2019.
Although the number of domestic enterprises is highand tends to increase compared with the entry of foreign logistics firms,most of Vietnam's logistics enterprises are small and medium in terms of capital, labour and technology.
Notably, the financial potential of Vietnamese logistics enterprises is modest (80% of established enterprises have a legal capital of VND1.5-2 billion).Besides capital problems, they are inexperienced and have limited competitiveness, so they have not had the opportunity to reach the market with great demand; and they lack the comprehensive links between businesses, and between different stages of logistics activities.
According to the Ministry of Industry and Trade, human resources are also a hindrance, because most of the current logistics personnel in Vietnam have been trained informally and unmethodically from different sources. Therefore, the capacity of Vietnamese logistics enterprises is limited because the quality of their staff does not meet the demand.
Among domestic businesses, up to 93-95% of workers are not properly trained; they are mainly doing services in small supply chains such as forwarding, warehousing, and bill of lading processing.
The human resource scale of Vietnam's logistics enterprises is small. Enterprises with less than 50 employees account for about 32.4 percent and large-scale enterprises (over 1,000 employees) account for a small proportion,at about 10.8 percent.
In addition to the labour factor, according to the Ministry of Industry and Trade, technology is a key competitive advantage in the potential and competitive logistics market. In Vietnam, one of the causes of the unprofessional logistics services provided by many enterprises is the poor application of information technology.
There are not many businesses that can meet the technology application in the fourth industrial revolution with large quantities of goods in a short time to ensure the safety and quality of goods.
However, according to the Ministry of Industry and Trade, the logistics sector has begun to reach an important milestone in modernization. Technological innovation and investment, whichis shaping logistics businesses, has become an inevitable trend of the logistics market.
Information technology plays an important role in the development of logistics service providers, which is considered the "lifeline" connecting the components of the entire logistics service chain.
"New logistics businesses use technology to enhance their services. While traditional ones are modernizing at an increasing rate, especially automating manual processes. In addition to investing in hardware or software packages, logistics businesses are also stepping up investment to develop faster in terms of technology," the report said.
Two main development trends
According to 2019 Vietnam Logistics Report, there are two main trends in the development of Vietnam's logistics industry.
The first is the logistics development in e-commerce – retail.
Most logistics experts believedthere would be an explosion of transport and logistics in Vietnam's e-commerce sector in 2018-2019.
The increase in the volume of goods traded through online channels increasesdemand for transport and logistics, especially delivery services.The scale of the e-commerce market in 2017 reached US$6.2 billion, up 24 percent, the number of orders through fast-delivery companies is expected to grow by an average of 45 percent in 2015 – 2020 and could reach 530 million orders by 2020.
Notably, many retail businesses such as Vincommerce, Mobile World, FPT, Lotte, and Aeon are aiming to develop e-commerce, or the fact that the huge e-commerce companies such as Alibaba and Amazon joined Vietnamhas made the logistics market more vibrant,accompanied by the need for technological investment and thoroughness in transport and logistics services.
The second is the merger and acquisition (M&A) trend of the logistics industry.
Vietnam has a policy of mobilizing capital from the private sector to invest in infrastructure through the transfer of the rights to exploit infrastructure (logistics, airports, and seaports), attracting big investors with multi-billion US dollar deals.
In 2017-2018, the logistics industry witnessed many big M&A cases such as Gemadept transferred capital to CJ Logistics; Samsung SDS cooperates with Minh Phuong Logistics, etc.
Similarly, a series of M&A deals in the logistics industry took place in 2019. Specifically, Sumitomo Corporation together with Suzuyo logistics company and a Japanese public-private fund spent about four billion Yen (USD37 million) to buy 10% of capital at Gemadept Joint Stock Company; Symphony International Holdings spent about US$42.6 million to buy shares of Indo Trans Logistics Corporation (ITL Corp).
Minae Financial Group and Naver Group, based in Seoul, South Korea, purchased two supply centers in Vietnam for 53 billion won (US$47.01 million).
"With the special characteristics of many small and medium-sized enterprises, the participation of foreign big companies is expected to"patch holes"in capital, personnel, and technology for domestic enterprises," the Ministry of Industry and Trade stated.
According to the Vietnam Logistics Businesses Association (VLA), the development of Vietnam's logistics industry has reached about 14 – 16 percent in recent years, with a scale of about US$40 – 42 billion per year. About 3,000 domestic enterprises and 25 global leading logistics corporations has participated in the logistics market. And 30 transnational logistics service providers are operating in Vietnam with big names such as DHL, FedEx, Maersk Logistics, APL Logistics, CJ Logistics, and KMTC Logistics.
Referent from Vietnam news
Bài viết liên quan
Dear Customers, DAS Vietnam Global Co., Ltd. kindly to advised that out office will be closed for National Independence Day as following: We will be off work from Saturday, September 2 to Monday, September 4; and will resume normal operations on Tuesday, September 5. If you have any questions or need any assistance with your […]
Xem thêm